our customer reviews/comments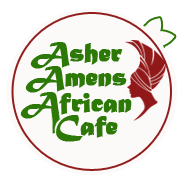 Asher Amens
Super-excellence - West African Cuisine Cafe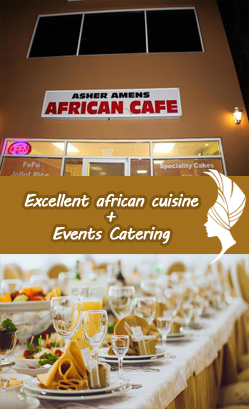 our history
Asher Amens started from Nigerian and then moved to Ghana. It present location is in Tampa Florida, where it started from cooking from home and it expanded to becoming a restaurant. We strive to make our costumers satisfied and have a feel of African saving you the trouble of traveling home before you can feel home.
AsherAmens is a multi african cuisine restaurant and, was created with the vision of relieving you the burden after the day's works, you will have a place to relax and feel at home.
Treasured moments
Parties, Weddings, Birthday, Etc.
We are #1 and Tampa Florida's finest in African cuisine. Make your next event a classic. We handle the catering so you can focus on what really matters, your guests and your special day. We deliver mouthwatering cuisine that has attendees talking about your event for years to come. We shall expand your taste.
Our events and plans1

Best cuisine for your events

Our events and plans2

The Peoples Club of Nigeria International 2015

Our events and plans3

Asher Amens best cake for all events
our working hours
At Asher Amens the premise is simple; we seek to tell our story through the food we serve. Our dishes are an edible story, each one inspired by a memory. We want to share these memories with you through what you see, smell and taste. The kitchen aims to cook very good produce, as simply as possible but with imagination and plenty of care. Come visit us today.