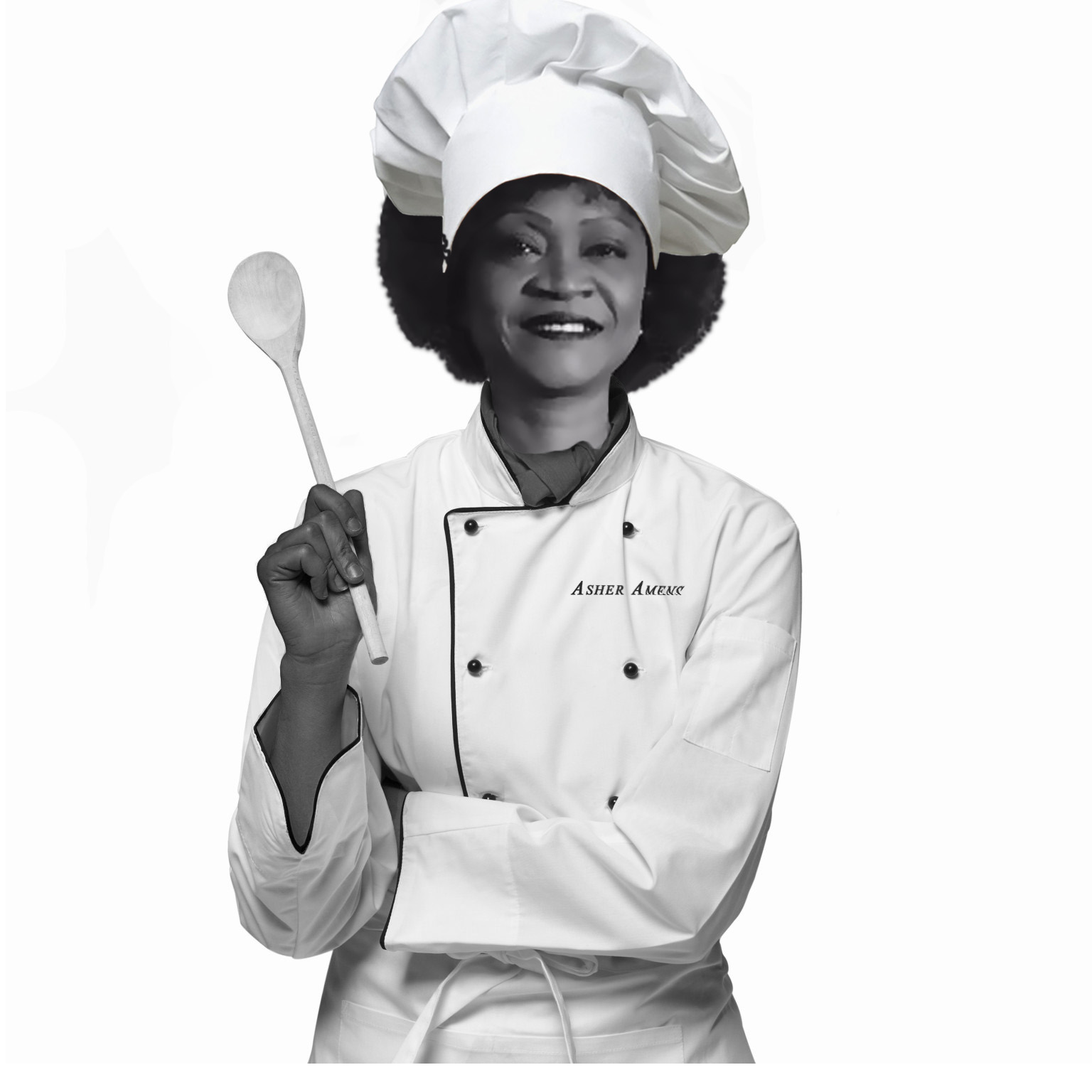 chef's favourite recipes

Egusi Soup

Moin-Moin

Jollof Rice

Okro Soup

Fried Rice

Vegetable Soup
Esther Omoike
Head Chef
---
Welcome to our Chef page as Esther Omoike take you on a culinary journey that will please the palate and entice the senses. This rare and exceptional chef of culinary excellence brings global influences, seasonal offerings and menus as dramatic and memorable as the restaurant's west african setting. She believes in the unique value of West African, most especially Nigeria regional cuisine: She has brought the traditions back home to this corner of the world. Esther Ehikioya, has had the honour of cooking for many events in and out of Tampa, Florida; and her Cakes are incredibly mind-blowing and largely loved by many.
Line-up below are some of the Chef's fav' recipes.
Egusi Soup
Moi-Moi
Jollof Rice
Okro Soup
Fried Rice
Vegetable Soup
Esther Omoike is a Nigerian Native, a graduate from a hospitality school. She uses her knowledge to risk trying different flavours that pop-up in the market, learning to value them and apply them only after feeling comfortable with their use. The elegant and cozy Asher Amens restaurant is one of her elected "spot" in the world, as she learns to explore flavours and has the liberty to perfect her art with each passing day. Esther Omoike is an Evangelist of God, She is the General Overseer of Tabernacle Of Divine Glory Ministry, one of her highly dedicated "spot" in the world where she explore, teaches, impact, and preaches God's Word.